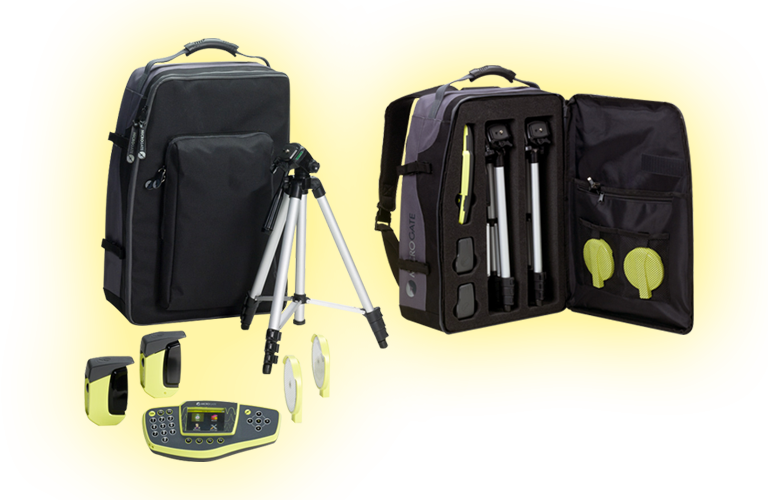 PERFORMANCE TESTING EQUIPMENT
Record & measure your athletes performance with the Witty System by Timing Ireland. Basic kit includes; Start & Finish Gates with Tripods. wireless handheld controller with an LCD screen and handy carrying backpack..
Would you like a Free Quote?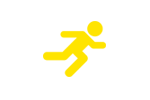 PERFORM VARIOUS TESTS
Use pre-programmed tests such as; Sprint, Shuttle, Resistance, or create your own.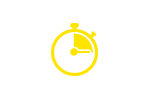 PROVIDE ACCURATE RESULTS
The Witty System provides reliable accurate results of more than 1/1000th of a second.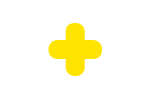 UPGRADE YOUR SYSTEM
Add components to your system including additional gates, LED clock, RFID tags and starting pistol.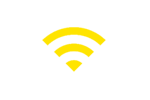 WIRELESS TRANSMISSION
Reliable wireless transmission with a range of 150m.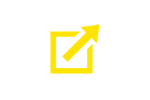 EXPORT RESULTS TO PC
Export your athletes performance to a PC or laptop via a USB cable.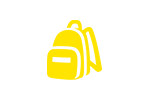 EASY TO TRANSPORT
System includes handy carrying backpack for easy transportation.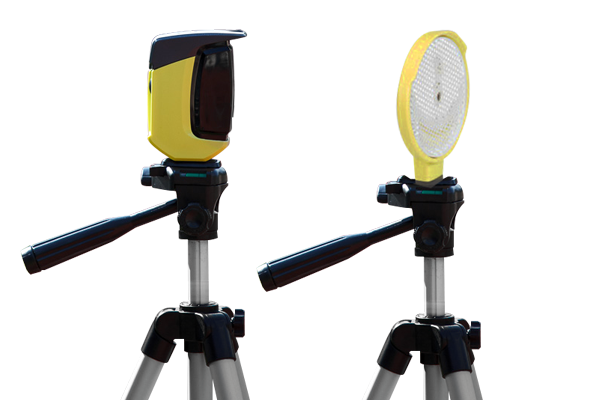 INTERMEDIATE INTERVAL GATE
The standard Witty timing gate system includes a Start and a Finish gate; however you can add additional timing gates for intermediate, or lap, result times. This allows for split times to give more precise performance results. With 8 different radio frequencies to choose from, it is possible to operate multiple timing gate systems in the same training area as well.
INDIVIDUAL ATHLETE RFID TAGS
The RFID add on is a system comprising of an RFID scanner / reader and a set of 30 identification wristbands, for automatic athlete recognition. Athletes' data are linked to the wristband via the software (included). After a quick configuration, whenever an athlete approaches the RFID reader with the wristband, they are automatically identified and their data is transmitted via radio to the controller. For ease of use and absolute safety the wristbands are made of washable silicone rubber. The timing process is fully automated when using the RFID so the coach can concentrate exclusively on the athletes and follow they progress during the tests.
This LED display is the ideal choice for anyone seeking a multi-capable, lightweight, easily transportable and user-friendly display board.  It can display the results directly from you witty timing gate system.  It is equipped with 6 LED numeric digits of 7 segments each. The display board communicates to the photocells via radio (range of 150m): as the athlete passes, the photocell transmits the pertinent signal (start/stop/lap) to the board. The display has an automatic brightness sensor and includes a rechargeable power supply. A full charge gives 10-hours of constant use.  Dimensions: 13cm x 41.5cm x 6cm.
STARTING PISTOL & SPEAKER
An electronic pistol that reproduces three types of sound (bang, whistle and siren) and a luminous flash, if activated, to view the signal. This system is equipped with a portable loudspeaker that has its own microphone. For impulse recording, the pistol is connected to Witty timing gate system (timer, photocell, etc.) via the dedicated cable.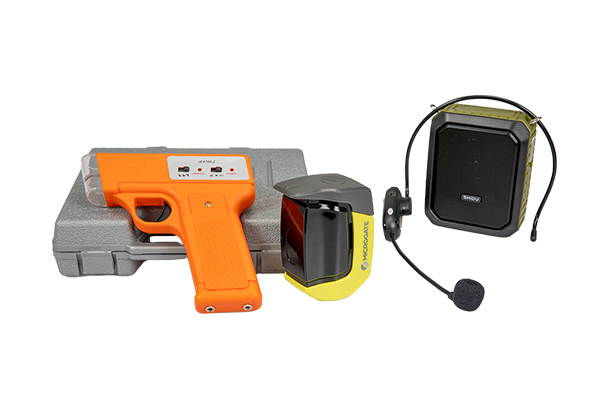 WITTY SYSTEM SETUP & OPERATION
WITTY USED IN VARIOUS SPORTS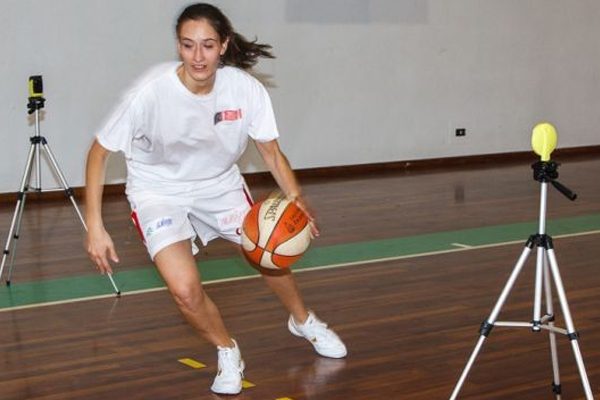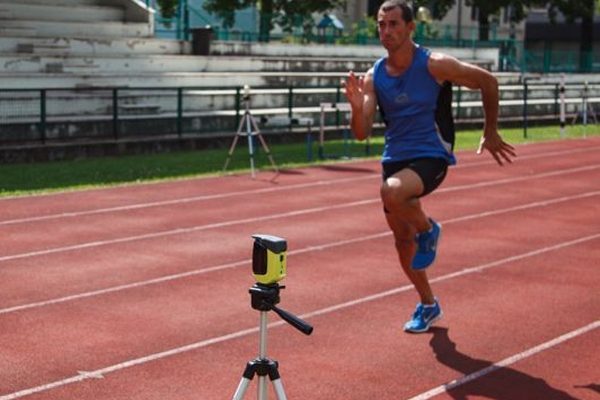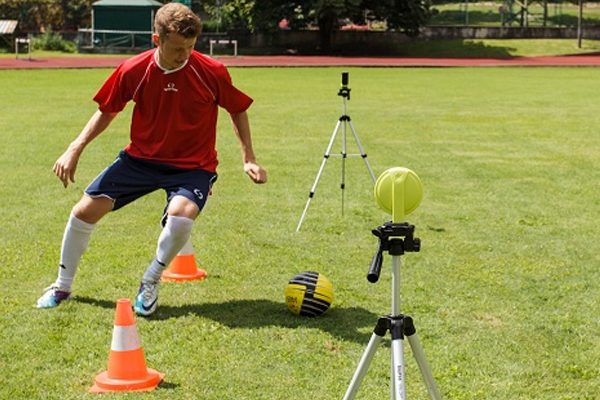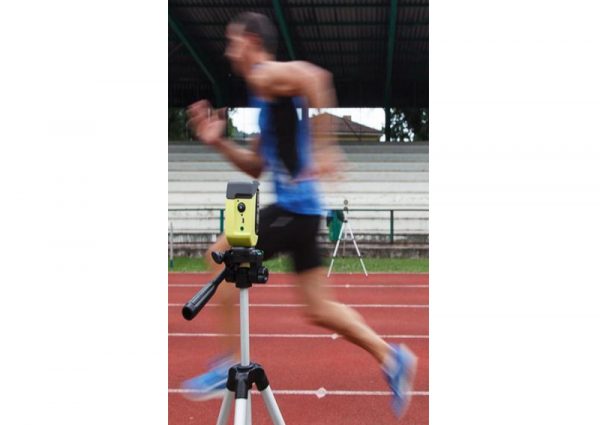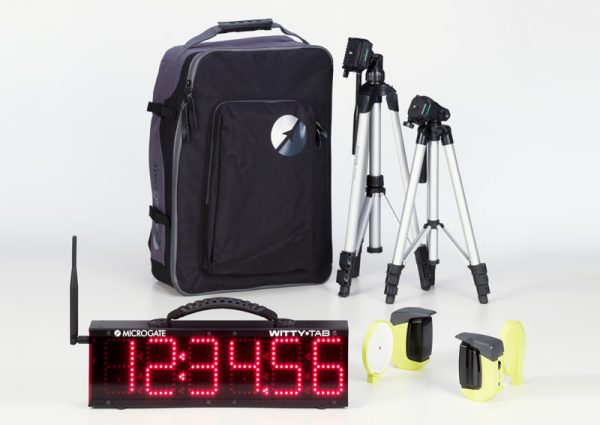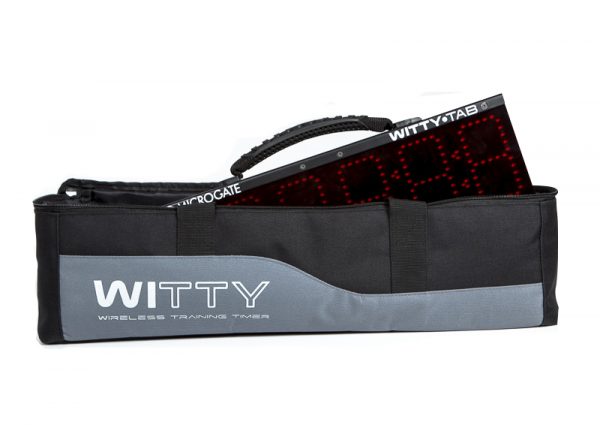 Fill in this form for a Free Quote