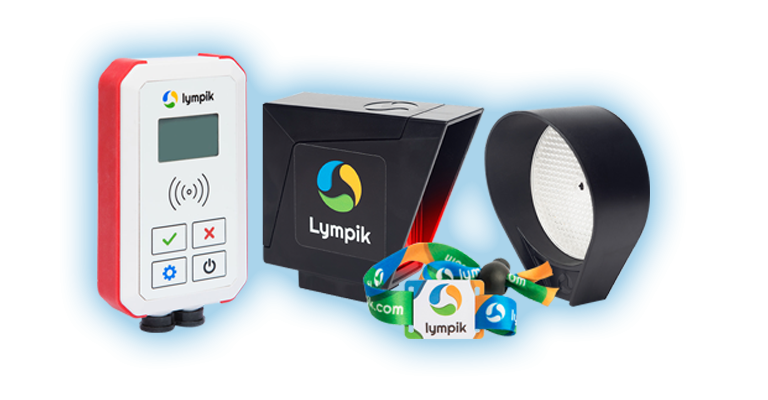 MOBILE APP CONTROLLED TIMING
CLOUD BASED TIMING SYSTEM
By means of Lympik NFC tag, the participant can identify himself/herself on a CHRONOS device. This tag is uniquely linked to the athlete's profile in the Lympik WebApp. As soon as the athlete has completed the exercise, his/her personalised result is documented in the web app.
Would you like a Free Quote?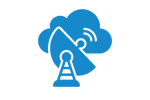 CLOUD BASED RESULTS
Timing results are stored in the cloud, allowing for access anytime, without timing equipment nearby.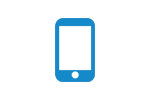 MOBILE APP BASED
The timing & results are displayed in real time on the Lympik app. Create profiles, create teams & more.
PERSONALISED NFC TAGS
Create personalised athlete profiles on NFC tags. NFC Reader identifies athletes before competing.

UPGRADABLE SYSTEM
The Lympik system has many additional add-ons for various different sports. See below for more.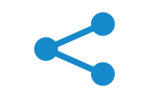 SOCIAL MEDIA INTEGRATION
Results can be followed Live on the Lympik app. Easily share live results on Facebook & WhatsApp.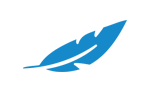 LIGHTWEIGHT & PORTABLE
Lympik timing system comes with handy carrying bag for easy transportation.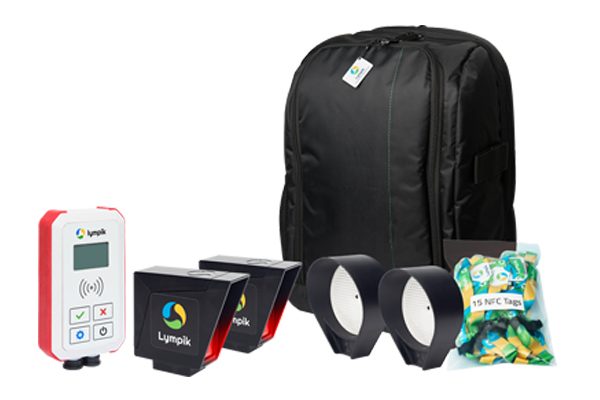 Personalized timing for the sport of athletics. With Lympik you get the unprecedented opportunity to receive your training performance personalized and in real time on your smartphone.
1 x Chronos NFC Timer
2 x Wireless Photocells
2 x Reflectors
15 x NFC Athlete Tags
1 x Handy Carrying Case
Charger & Cables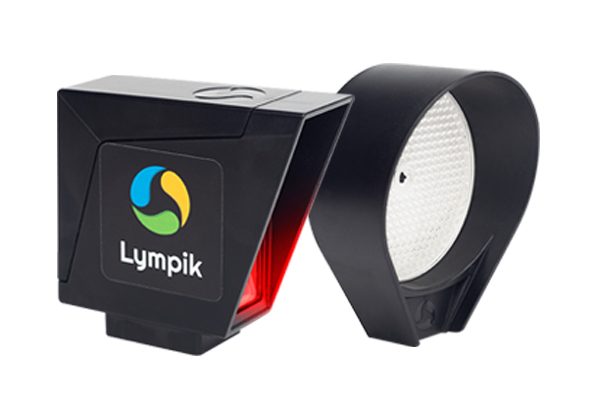 Retro-reflective photoelectric sensors with a range of 12m or 18m . The industrial photoelectric sensor from fm is characterised by an extremely high reliability even with highly reflective clothing as well as bad weather conditions. The power supply is provided by the CHRONOS. Includes highly reflective mirror.
Range 18m & 12m available.
Dimensions: 10cm x 9cm x 3,5cm
The high-precision timing device CHRONOS is a proprietary development of Lympik. It transmits the time information as well as the athlete's identification in real time to our cloud system. The data exchange between the Lympik web app and the CHRONOS devices takes place via the mobile network and the built-in 2G/3G/LTE modem. The SIM card is open for all networks, so the modem always dials into the network with the best signal reception.
The CHRONOS has two equivalent 7-pin connectors, for the connection of external sensors as well as the charger. The CHRONOS is compatible with a wide range of sensors with a closing contact, such as light barriers, start triggers and overrun sensors.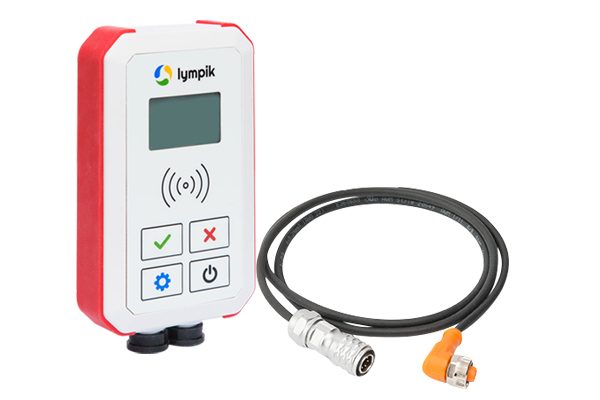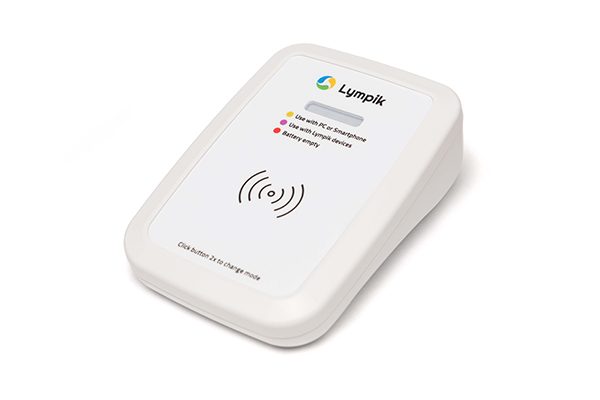 The NFC reader was developed by Lympik for applications where identification at CHRONOS /ZELOS is cumbersome or a large number of NFC tags have to be read. Typical applications are e.g. the identification of equipment or the allocation of NFC tags in ski schools. The reader has a Bluetooth interface for wireless communication with CHRONOS / ZELOS or a mobile device such as a computer, tablet or smartphone. The device is charged via a micro USB port.
Fill in this form for a Free Quote